Hello. My name is Scott, and I am the owner of On The Rock Handyman Services, Inc. As a handyman, I strive to do what's right from the customer's point of view, because I know what it's like to hire a contractor and be disappointed by their attitude, workmanship, or disrespect for the homeowner's property. Both my desire to do what's right and the unpleasant experiences during the early years of homeownership influenced the decision to start my own business, so that I could treat my customers the way I had wanted to be treated as a homeowner.

I now seek to establish long-term relationships based on trust where I eventually gain not only an intimate knowledge of the construction and workings of the customer's house but also a thorough understanding of the customer's personal preferences regarding what they want their home to be.


Though there are many different types of repairs and projects I can do for you, please
qualify OTR
first
here
to find out if we should meet. Then look over the website to discover how On The Rock can help you....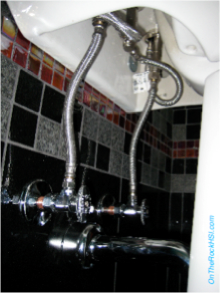 Serving the North and Northwest Suburbs of Chicago