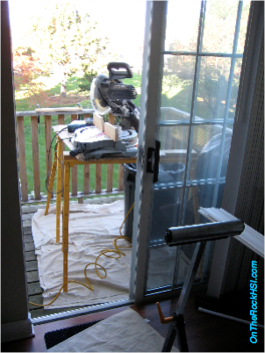 With the townhouse located on the second level and the ceiling of the main floor at irregular heights (precluding the use of a dust walled enclosure), the deck was the best place to set up the cutting station for a crown molding project.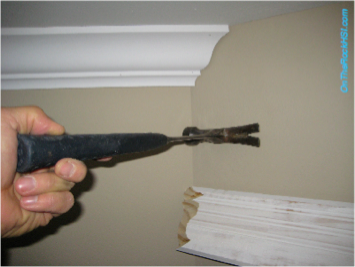 Some say it can't be done, but it can....
....A coped 45 degree inside corner -- nice and tight!
Here's another coped inside 45 with a self-return on the end.