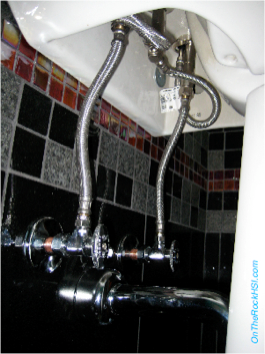 This is what the supply and drain plumbing looks like for a pedestal sink installation. I did not do the tile on this project.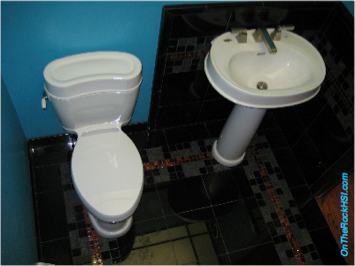 This is a shot of the powder room. Again, I did not do any of the tile on this job.
Unfortunately, just a month after installing the Toto toilet, I had to remove it to troubleshoot an unknown blockage. Turned out to be a sponge that the cleaning people tried to flush. I could barely see it with the Tool-Vu camera....