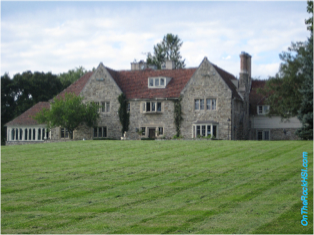 This is an English mansion built in Barrington Hills during the 1920's. Projects done on it, like every residential building, presented their own combination of variables with which I had to deal. Most of the work done here has been window repair.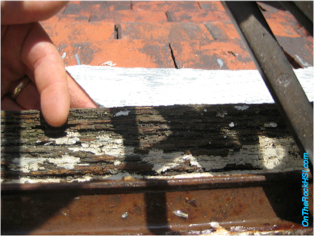 The windows in the house were original, including the sill on this one, which was exposed to the elements for about 85 years. Fortunately, it was solid oak (hard to find quality like that today!), so it was salvaged...
...by being sanded down and soaked with wood hardener. All work had to be done from the inside, as the clay tile roof prevented easy access from the outside.