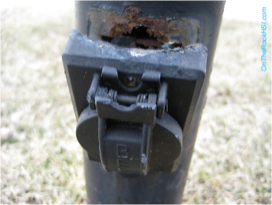 The large bold numbers represent the total cost of labor for that many hours, while the gray numbers in the upper right 'triangle' represent the total cost of labor if the hourly rate had not declined. For example, if the job only takes an hour, then the cost of labor is $80. However, if the job takes 4 hours, the cost of labor is $260 (that's 4 x $65), instead of $320 (which is 4 x $80). That's a "savings" of $60 in labor over the 1-hour rate. If the job takes 8 hours, the cost of labor is $440 (that's 8 x $55), a "savings" of $120 over the 4-hour rate and a "savings" of $200 over the 1-hour rate. Basically, the longer you hire me, the less you pay per hour.

If you are wondering why I charge like this, that's answered on the
Frequently Asked Questions
page.


Regarding "fractional" hours, for a job duration of 3.75 hours, the first 3 hours would be billed at the 3-hour rate of $70 and the partial 4th hour (0.75 hour) would be billed at the 4-hour rate of $65. Thus, the total cost of labor for 3.75 hours is (3 x $70) + (0.75 x $65) = ($210) + ($48.75) = $258.75. At that point, the homeowner could pay an additional $1.25 and get another 15 minutes of labor! At 4.75 hours, the total cost actually exceeds the 5-hour rate, so I've pegged them the same.

The table above helps people understand the principle by which my rates are derived. The table below shows the breakdown of total labor costs by 15-minute increments:
Following is a table showing the declining nature of my rates: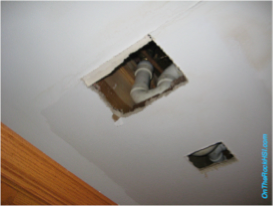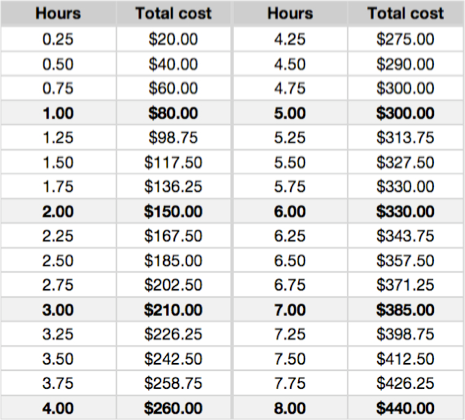 If a job goes longer than 8 hours, I will ask the homeowner if they mind me working into the evening, or I will return the next day or another day. When I return to finish a job, labor will be at the 6+ hour rate ($55), even if I'm only there for an hour.

Clearly, the best dollar value will be had when hiring me for at least 6 hours. Now, I'm aware of economic conditions, I'm aware of the spectrum of contractor rates and the service they provide, and I'm aware of how my rates and service compare. Put it all together, and I do not pretend to think that my rates are affordable to everyone, nor do I believe that everyone wants my kind of service. But I do know that I earnestly strive to give every customer the most I can give them. See, I believe the customer is paying not only for the market value of my service, but I also believe that
that
value includes my constant effort to deliver
more
than what they're paying for whenever I can deliver it. For me to do otherwise should be considered deceptive and cause for distrust. Personal conversation with the customer longer than a minute that's not work-related? I take 15 minutes off the billable time for being distracted. Cell phone call longer than a minute? I take 15 minutes off the billable time for being distracted. If I am interrupted from the work, I go off the clock. The customer may be surprised by what I
don't
charge them for....