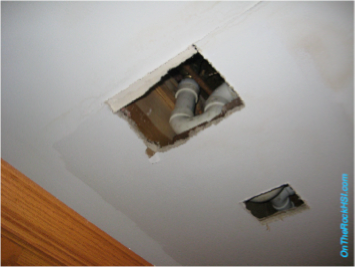 Infrequent use of a faucet/sink, a toilet or a tub usually lengthens the time it takes for a leak to manifest itself, and a leak above a finished ceiling can force a lot of "digging" before the source is found.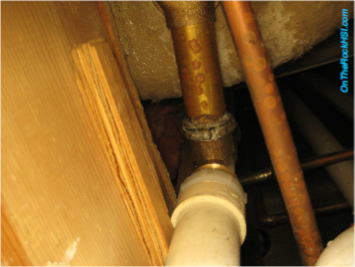 A closer look revealed...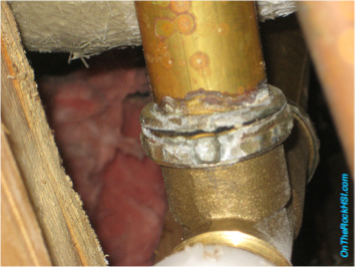 ...not two,...but three bad connections. The third was up near the overflow where I couldn't even fit the camera to take a picture.