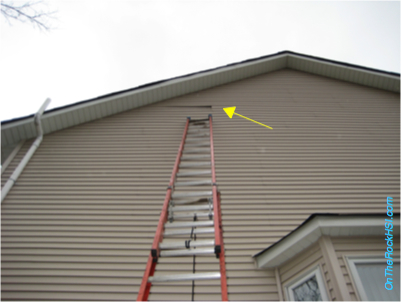 Seems like whenever a front comes through with strong winds, a section of siding will get blown loose...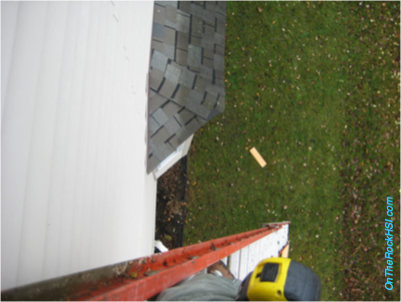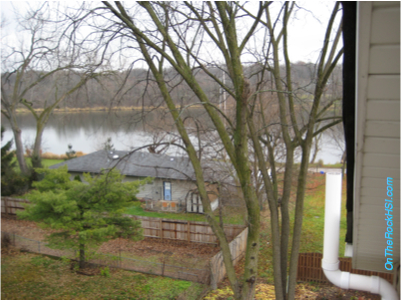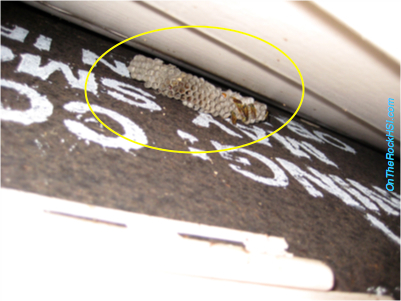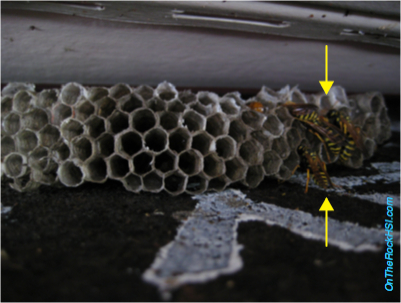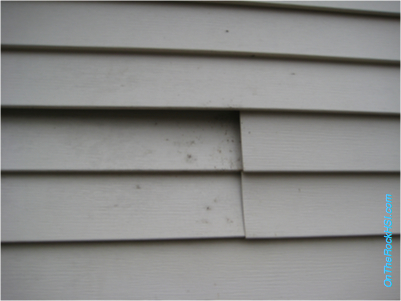 It's a good thing this happened in late fall when the temps were cool enough to keep these creatures hanging out on the nest! (That's how I was able to get these close-up shots with the camera.)

This section of siding must have been loose long enough for them to build a nest like this, because I couldn't push the lap all the way down - the nest itself held the lap out.

And here's a tip: If you don't have any wasp spray on hand, WD40 works great....
WHOA!!! You never want to make sudden movements when on a ladder at these heights, and you can't forget that, even if you get surprised by a group of these....
Yes, it's a long way down...
...and it's usually up high on the second story.
...but there sure is a nice view of the Fox River up here.
So, all we have to do is reattach this section and make sure it won't come off again...