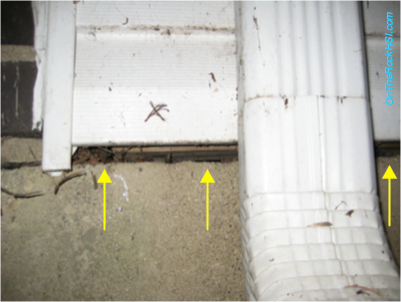 According to the homeowner, during and immediately after heavy rains, a puddle of water would collect on the floor of one of the front corners of the garage. It had been happening for years. From where this water was coming mystified them. At the time of my inspection, everything was dry, but following subtle clues led me to this area.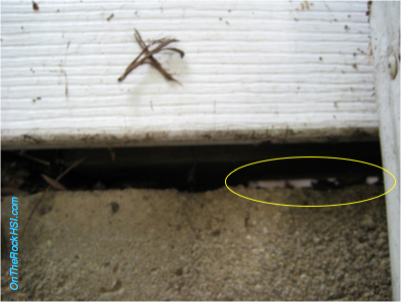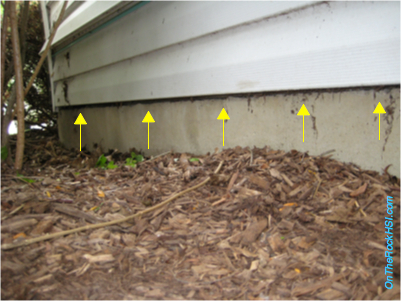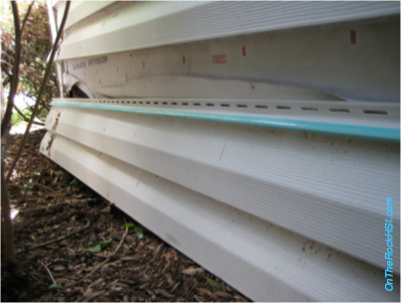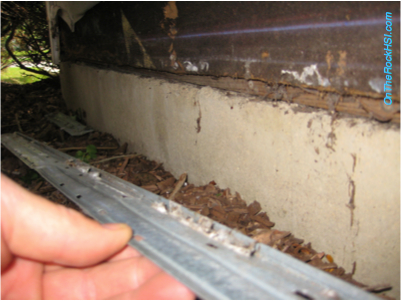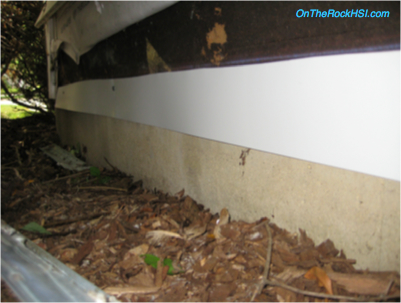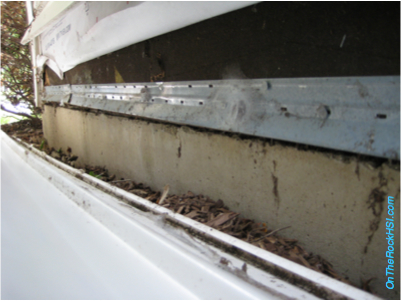 Next, attach a piece of factory-painted white aluminum stock the length of the "miss" to unobtrusively shield the gap from water impingement.
It appears that the siding installers either established their starting point on the other side of the house incorrectly, or (more likely) they didn't keep their chalkline level as they got over to this side of the building.

Yes, that's light from
inside
the garage clearly visible from the outside in the picture below. As heavy rains ran down the siding, the water would "shoot" back toward the house off the last lap due to the cohesion of molecules, much like the operation of some gutter guards. In this case, though, the effect was undesirable.
The offending condition stretched nearly 10' along the wall before the siding started to overlap the joint between the concrete foundation wall and the wood sill plate.
First, the siding and starter strip had to come off. Note that removing from the bottom like this can only be done with vinyl, not aluminum.
Then, put it all back together.
No more water in the garage!