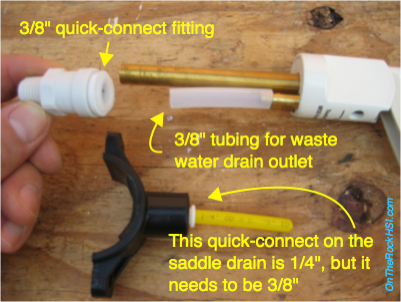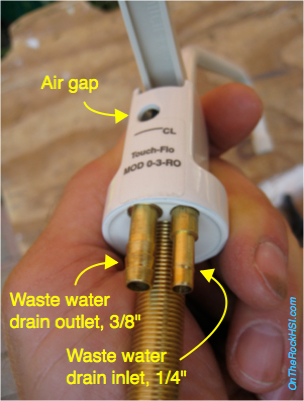 While installing a reverse osmosis water filter system, I noticed that the distributor correctly sent the homeowner an airgap faucet, but instead of sending a saddle drain with a 3/8" connection and 3/8" OD tubing
to match the waste water drain outlet on the airgap faucet
, they sent a saddle drain with a 1/4" connection and 1/4" OD tubing. Not good.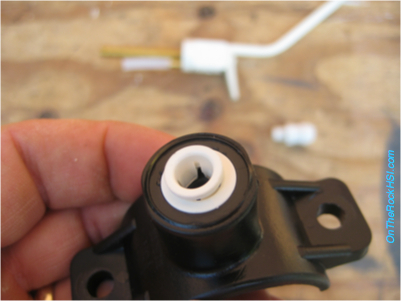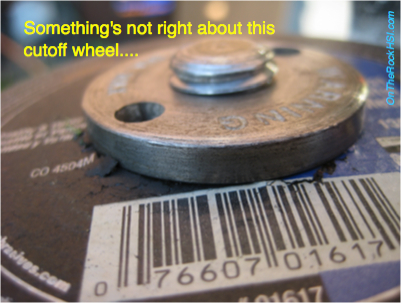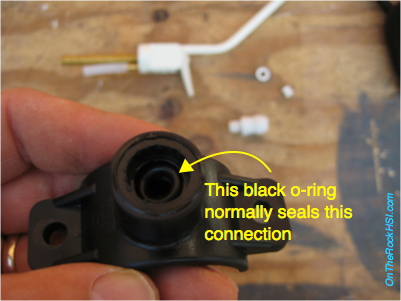 With the pieces of the 1/4" connection removed, the opening could be tapped to accept the male threads of the new 3/8" connection.

Next, I had to make the tap using a 1/4" galvanized pipe plug and an angle grinder.
This next picture shows a little more clearly the problem....
Note the crack around the arbor hole.
Unfortunately, going to a specialty store or waiting for the distributor to overnight a 3/8" saddle drain were not options, since it was 5 o'clock, and this system had to be working that night. I had to make it happen with what I had, which meant modifying the 1/4" saddle drain they provided.

First, I would take apart the saddle drain by removing the 1/4" connection. It was actually 3 pieces....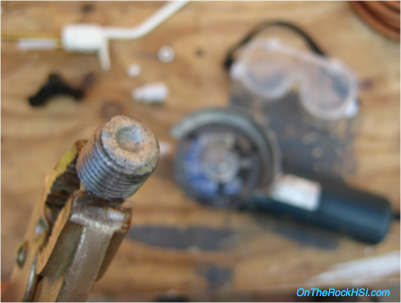 Always inspect your tools and equipment before you use them! Had this cutoff wheel come apart during high RPM usage, I may have sustained serious injury.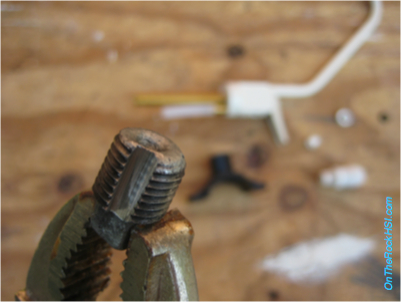 After changing cutoff wheels, I was able to put a kerf perpendicular to the threads, then remove a little more metal...
...forming a perfect cutting edge...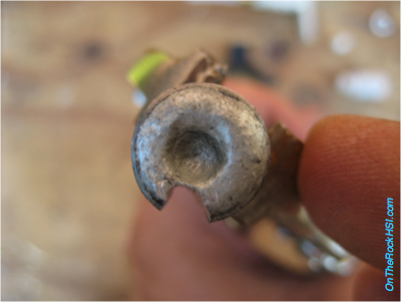 ...to tap the plastic of the saddle drain.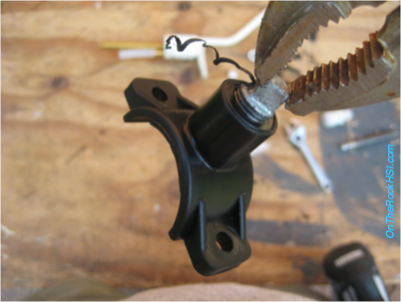 What a beautiful new set of threads!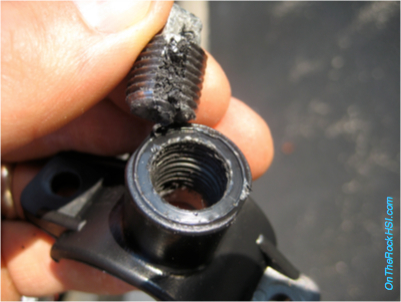 Next, apply pipe dope to the mating surface...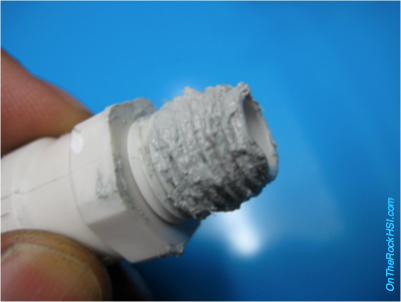 ...and screw the quick-connect fitting into the saddle drain.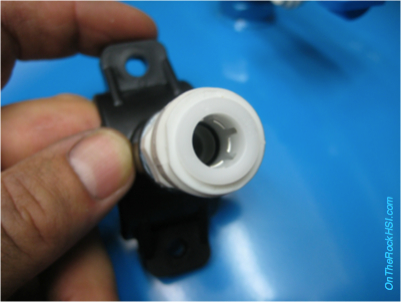 No leaks....Mission accomplished!